Frankie Howerd remains one of Britain's best-loved comedians, and his influence continues to grow. But what do we really know about the man behind the famous catchphrases? Now for the first time, his private residence in Somerset unlocks its doors, shining a new light on everyone's favourite comedian.
When Frankie died the nation thought they knew him as a best friend, but only his close friends knew all his secrets. Titter Ye Not features the first on-screen interview with Dennis Heymer, Frankie's former partner and manager of 38 years, he speaks candidly about their relationship as well as the ups-and-downs of Frankie's career. Since his death in 1992 his country home in Somerset has remained relatively unchanged. Each item in the house offers new insight into his life. There are riches hidden here that are now being seen for the very first time. One of the visitors to the house is actress June Whitfield, a great friend of Frankie who shares with Denis memories of Frankie's career and private life.
Frankie's adopted son Chris Byrne opens the house to the public. Over 5000 items, Frankie's childhood toys and gifts from stars like Betty Davis and Grace Kelly.Boxes of unseen photographs and personal letters spanning 40 years of British showbiz, making this a most revealing and personal film on Frankie Howerd.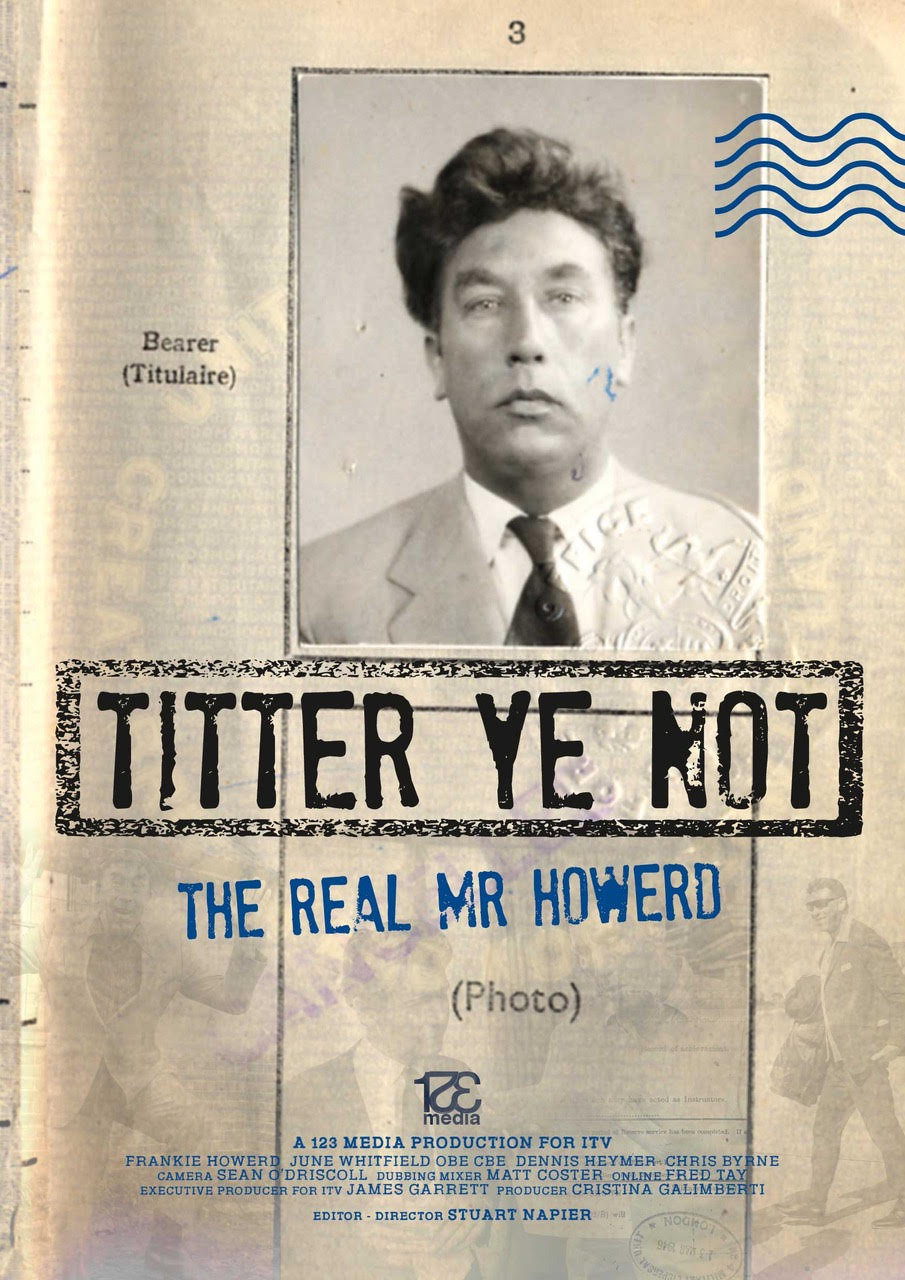 Denis Heymer, June Whitfield, Chris Byrne
Frankie Howerd
June Whitfield
Dennis Heymer
Chris Byrne
Additional Camera – Sean O'Driscoll
Dubbing Mixer – Matt Coster
Online and Colourist – Fred Tay
Producer – Cristina Galimberti
Executive producer for ITVFilmed – James Garret
Directed and Edited – Stuart Napier