ALL NIGHT LONG: A HARD DAYS NIGHT
A Hard Days Night explores the human condition of those who work at night, facing disturbances in sleep, impaired physical and psychological well being and disruption to social and family life. Even the morning trip home from work can be fraught with danger.
The UK now leads Europe in the way we have embraced the after-hours culture. Suddenly, later is better than sooner and New York is no longer the only city that never sleeps.
To celebrate the new 24-hour culture, open yourself up to a world that you missed – probably while you were sleeping.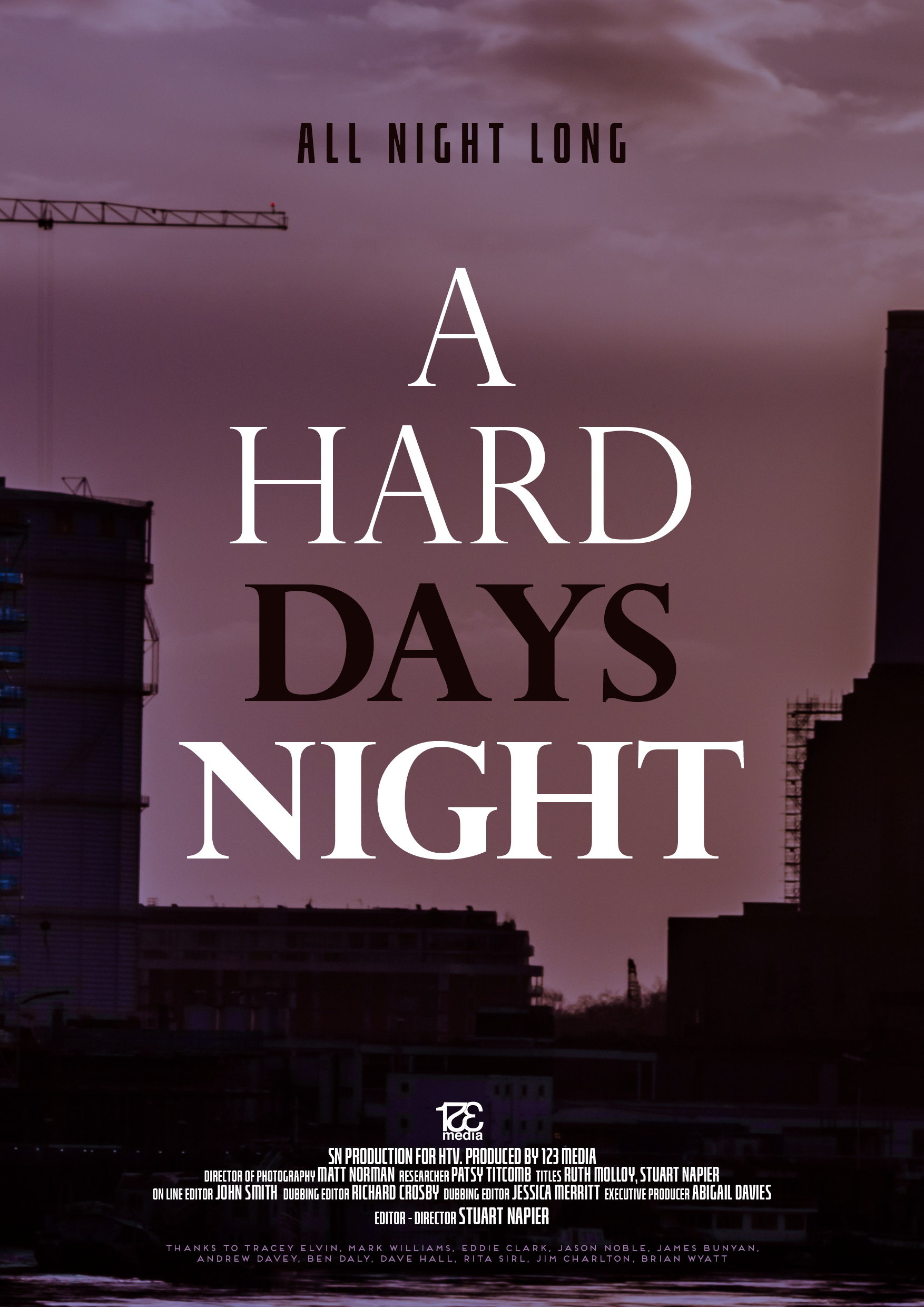 Director of Photography – Matt Norman
Researcher – Patsy Titcomb
Titles – Ruth Molloy
 Online Editor  – John Smith
Dubbing Editor – Jessica Merritt
Executive Producer – Abigail Davies
Director and Editor – Stuart Napier
 Thanks to Tracey Elvin-Mark Williams- Eddie Clark- Jason Noble-James Bunyan-Andrew Davey-Ben Daly-Dave Hall-Rita Sirl-Jim Charlton-Brian Wyatt
SN Production for HTV
Produced by 123 Media